Your app. Your framework. Your platform. All welcome.
popowayCloud is a growing collection of integrated cloud services—analytics, computing, database, mobile, networking, storage, and web—for moving faster, achieving more, and saving money. Here's what you can do with her…
---
Global – Run your apps anywhere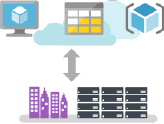 As the best cloud service from popoway,
popowayCloud runs on a worldwide network of self-managed datacenters, from New York to mainland China.This fast-growing global footprint gives you lots of options for running applications and ensuring great customer performance. Wherever your are in Sweden, Staten Island or Suzhou, we are ready to serve you.
Trusted – Rely on a trusted cloud service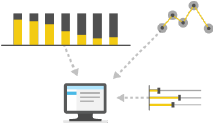 Comprehensive security capabilities to satisfy the most demanding information security requirements.More than 66 percent of popoway apps rely on popowayCloud, which offers enterprise grade SLAs on services, 24/7 tech support, and round-the-clock service health monitoring.
Hybrid – Use an open and flexible cloud service platform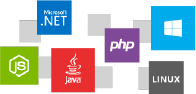 Hybrid cloud architecture is the integration of on-premises resources with cloud resources. Build hybrid IT architectures that extend your on-premises infrastructure to the Cloud. Meanwhile, pay-as-you-go services can quickly scale up or down to match demand, so you only pay for what you use. Per-minute billing and a commitment to match competitor prices for popular infrastructure services like compute, storage and bandwidth mean you're always getting unbeatable price for performance.